Lynn Waldrop's Special Offer
Listen as Lynn shares Body Channel Healing Processes
In this interview about Body Channel Healing Lynn shares five healing processes:
--high blood pressure
--balance issues
--food sensitivities
--group weight release
--chronic health issues
Benefit from Lynn's extensive energy and scientific training to build your foundation of health!
Sit back, relax, and let Lynn's healing MP3s help build your foundation of health
Detox the body of heavy metals, chemicals, parasites, yeast, & mold, diminish inflammation and clean out the impacted fecal matter that throws off toxins from your colon
Balance the endocrine system, whose hormones tell your body how to regulate everything
Includes releasing thoughts, feelings, and emotions that cause dis-ease
Listen to them on loop with sound turned down and continue to receive the benefits everyday
Package B Group Call Dates: December 8, 15, 22 at 8pm ET / 5pm PT (replays available) - gift to as many people as you want!
Start working with Lynn Now
Get her MP3s, Group Calls, and/or Private Session!
Have you been diagnosed by a medical professional with an illness or have pain of some sort that you want to end?
Then Lynn Waldrop can definitely help you!!
She has successfully worked with many people from all walks of life and with a host of problems including but not limited to:
Heavy metal detox;
Fungus; parasites and inflammation to IBS;
Cleaning plaque out of arteries;
Lymphatic/liver/gall bladder/spleen dumps and detoxes;
Polyps and energetic colonics;
Fat cell detoxes that are like a skin toning,
Rejuvenation and decrease in size!
Lynn's gift is that she can talk to bodies and entities and they talk back with her! Whatever is going on in your body that is causing disease or discomfort, she can find out the REAL cause of the issue so you can address that immediately. What's more, a lot of time she will simply adjust the energy blockage and the issue vanishes! Her work has been compared to being akin to magic or even miraculous and her clients are enjoying pain free release from the issues that had plagued them for decades sometimes!
Here's what Dr. Mark Armstrong, ND (Naturopath & Acupuncturist) has to say about Lynn:



Lynn's remote healing evaluation was right on track. I am a Naturopathic Doctor and I use Biofeedback to evaluate my clients. Both Lynn and the Biofeedback found the same patterns and pathogens – what a gift!! The remote healing I received this morning confirmed an awareness I had 2 days ago when I saw myself at a perfect weight for me. I never mentioned to Lynn that I had a herniated L4/L5 vertebrae in my spine and she picked up on an attachment locked in L4. That's better than an X-Ray or MRI because she got rid of the attachment and my back feels better! Now that's a Medical Intuitive, I believe! Dr. Mark Armstrong



No more hip pain!

The healing session was quick and efficient. Lynn dove right in, literally and started working on my brain, nervous system, spine, glands and more. I could feel her healing hands working on each area. My body was twitching and moving as Lynn worked on me. I actually felt her hand on my thigh and I looked to double check she wasn't physically in the room with me. At the end of the session I felt like I was stretched out, as if I've grown a few inches. My hip pain was gone. Denise



I'd had a flare up of plantar fascitis, which actually made it hard for me to walk. In the past it took 4 weeks of ice massage and taking it easy to get me back to pain free. Happily Lynn's great work shifted the burning sensation in one session! She saved me a month of pain! She also adjusted my endocrine system for me, which has been loopy from integrating a new level of divine energy. Lynn is awesome! Maiyah Olivas
Shortly after working with Lynn,
clients report spectacular results:
Although it might not be in the way they thought: for example, Lynn worked with a gentleman very ill with West Nile Virus – while working on him the body was very clear that his 105 fever was going to put him into kidney failure so the immediate need was to lower temperature and keep the kidneys on-line and functioning properly so he would not have to go on dialysis. Lynn worked on him and his temperature was down in ½ hour and kidneys ok. The impending kidney failure was confirmed by doctors at the Emergency Room.)
In another remarkable story, Lynn explains in her own words:
"One of my best friends had a grandmother that fell into a coma and she asked for my assistance in finding out what was wrong because the doctors could not figure it out. I went into meditation and woke up in her hospital room 750 miles away, speaking with her telepathically and asked if I could dive into her to find out the problems. I dove into one system and jumped out and dove right back into the next system (such as cardiovascular, nervous, digestive…). I had been shown 2 things wrong and even the names of the tests that would show the problems and at the time I didn't even understand the problems and never heard of the tests. I called my friend and she was grateful and she had to talk her mother into talking the doctors into running these tests. They seemed unnecessary and off-track but her mother had a way of persuasion they could not refuse. The tests showed everything I had received was correct. Truthfully it really kind of freaked me out ……!"
Lynn has a special way of talking to bodies that is extremely rare. Bodies talk back to her immediately take her to the root cause of the REAL disorder, not just the symptoms which can be misleading.



When Lynn dove into my body I was mildly interested to see what she found since I am generally a healthy person. I had not shared anything about my health with Lynn. But she immediately picked up on the fact that my gall bladder was missing. I was shocked! For to go straight to my gall bladder which was the only dysfunction I had was remarkable!!! She also picked up on the fact that I didn't have any serious organ or system dysfunction and just needed a bit of detox and I felt a most definite rejuvenation from her clearing and was in high vibration after that. Since I interview gifted people on a daily basis, I can honestly say that I have yet to see someone with as remarkable a gift as Lynn's when it comes to identifying causes of disease. She is truly amazing!


Eram Saeed,

Host of Global TeleSummit From Heartache To Joy
Lynn has put together this offer for Love Myself Love My Life. Package A includes 13 Mp3 recordings. These sessions are like a concentrated dose, so a 20-minute mp3 is very powerful! Or you can upgrade to Package B that includes all 13 mp3s plus 3 LIVE group calls with Lynn with 1 hour of Body Channel work and 30 minutes Q&A (also recorded and sent to you)!
---
PACKAGE A
13 Health Clearing MP3s
PACKAGE B
Includes Pkg A +
3 Body Channel Live Group Clearing Calls

PACKAGE C
Includes Pkg A, Pkg B and a 30-minute Private Session with Lynn
PACKAGE D
Includes Pkg A, Pkg B, and 3x Private Sessions with Lynn
TOTAL VALUE OF PACKAGE:
$2395
FROM LOVE MYSELF LOVE MY LIFE
OFFER:
$597
---
Item 1

Total Body Cleanse
Value: $100
A step up from the "Yeast Release" mp3, this mp3 addresses Yeast, Fungus, Parasites, Bacteria, Viruses, Chemicals, Radiation, and Heavy Metals!  The over-growth of yeast or bacteria and the presence of these others can show up many ways, such as fatigue and always feeling worn down because the body a constantly is fighting them.  Many of the mysterious symptoms from such diagnoses as arthritis, chronic fatigue and fibromyalgia – I have found from the thousands of sessions I have done – can be attributed to one of the items listed above. Many symptoms can be overcome if you do a Total Body Cleanse!
Item 2

Toxin Detox
Value: $100
The liver cleans the toxins from the blood, the spleen filters and recycles blood as a part of the immune system, & kidneys filter blood to create urine. We also look at the gall bladder, heavy metals, parasites, chemical toxins from environment or treatment such as radiation or chemo.
All of the following can be signs of toxicity in the body because we are bombarded through our daily life: fatigue, muscle aches, joint pain, sinus congestion or excessive sinus problems, headaches, bloating & gas, constipation, diarrhea or foul-smelling stools, heartburn, sleep problems, water retention, trouble losing weight, rashes & skin problems such as eczema, psoriasis or acne, or menstrual disorders – let's get healthy and toss the toxins!
Item 3

 



Inflammation Elimination
Value: $100
Inflammation is the body's attempt at self-protection, to start the healing process or an overactive immune system response (such as auto-immune disorders).
Every dis-ease starts with inflammation and chronic inflammation is present when any of the "big" diagnoses show up – cancers, colitis, Crohn's, arthritis, MS or others. In earlier stages you may be experiencing pain in joints & muscles, swelling, digestive problems and arterial build-up – time to start the healing!
Item 4

Colon Clean-up
Value: $100
Most people have pounds and pounds of rotting fecal matter in their colon, overgrowth of yeast and fungus, parasites, and toxin build-up causing chaos in their body. The body goes through autointoxication - the body slowly poisons itself because it cannot rid itself of wastes! Symptoms of colon build-up are as follows: perpetual cycle of colon dysfunction; constant illness due to vitamin deficiencies even if you take vitamins; acne, sores and rashes of the skin; weakened tissues throughout the body due to toxic build-up – time to dump it!
Item 5

Happy Hormones
Value: $100
Let's get all of those hormones in the body working FOR YOU! Hormones are a lot more than just the male/female hormones we all talk about. They are the messengers that deliver the marching orders to the entire body letting everyone know their jobs. This affects your metabolism, your periods and menopause, your sex drive, the way your body processes sugar, how well you handle stress, and how well your immune system handles even colds and flus – time to get the signals straight and balance those hormones!
Item 6

Mind Detox
Value: $100
All those thought feelings and emotions cluttering your life??? They affect the body too, why are you being so mean to your body? – All that mind clutter and constant chatter that keep you from creating the life you really would like to create. What if what really creates any dis-ease are those thoughts, feeling and emotions and significance we give them - time to defrag the mind!
Item 7

Chakra Workout
Value: $100
There are energy centers all over the body, what if we did a totally different kind of exercise? – Balance Balance Balance, what if by listening to an mp3 you could not only balance the Chakras, but strengthen them and get rid of the programming you have been storing in there and operating by? Time to build the chakra muscles!
Item 8

Body Boost
Value: $100
Face lift, breast augmentation, butt lift, tummy tuck, vaginal/penal rejuvenation, skin tightening and toning - for a leaner more beautiful YOU! What of you could lose inches just by listening to an mp3? What if you could feel more fit, toned and have more energy - Begin to YOUTH your body in only 10 minutes a day!
Item 9

Stress-Free Me
Value: $100
Stress does not only affect your mood but your body too – time to free the stress from your cells! Do you have daily mind fog, ED (erectile dysfunction) or have low sex drive, do you feel "plugged in"…all of these can by signs of stress in the body. Get the cells of your body laughing and giggling in less than 7 minutes – it's a new day and a new you!
---
BONUS BODY CHANNEL MP3s
JUST FOR LOVE MYSELF LOVE MY LIFE
Mind Detox for Creating Success
Value: $100
What blocks do you have about Creating Success? Success can mean many different things to different people - money, job, relationships and more! Learn to release the TFE's (thoughts, feelings and emotions) that keep you from everything desire. Unleash a more Successful You!
Mind Detox for Eliminating Childhood & Family Programming
Value: $100
Is your life today is still driven by what happened in your childhood? Do you still hear your parents' voices in your head or operate from their programming? Did you wake up one day and realize you turned into your parent? How about a change from all of the programming of your childhood or your family, even throughout the lifetimes!  What if you had a totally new attitude that was totally YOU?
Want to experience what one of Lynn's mp3s is like? Listen to this excerpt of the Family & Childhood Programming Detox. Can you imagine that some of these programs are running in your body and causing you to make choices that aren't optimal for your life right now? The full version is 20 minutes, so there are even more clearings around this when you purchase this package.

Mind Detox for Releasing Weight
Value: $100
What are the TFE's (thoughts, feelings and emotions that hold weight on? Would you like a more slender you? Tired of working SO hard at the gym, eating only certain foods, and DIEting? What if there was a different way? No matter how hard you work if you still have the TFEs & programming in the cells, the weight and shape will not change! Set your Body free and let the more slender, healthy you shine through!
Mind Detox for Debt Release
Value: $100
Are you comfortable being in debt?  I know that sounds like a crazy question, but there are many who are!  What are the TFE's (thoughts, feeling and emotions) that keep us on the gerbil wheel of debt?  This mp3 is designed to help release you from your debtor's prison quickly and easily!  Let's change being snowed under by debt to the freedom of money in savings!
---
Package B
Includes Package A & 3 Body Channel Live Group Clearing Calls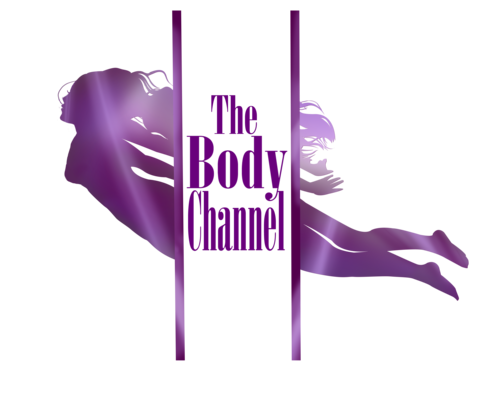 In addition to all of the mp3s, you will also be invited to 3 body channel Group Clearing Calls that are 90 minutes each in which we will do 1 hour of Body Channel work and 30 minutes of Q&A. Our next availability is the Let's Get Healthy for the Holidays! group clearings on Monday nights at 8:00 pm EST/ 5:00 pm PST Dec 8, 15, 22. You will be given a teleconference number to call or you can stream on your pc, phone, or tablet. You can also invite as many friends and family as you want to these calls, we just ask that each of them sign up individually to Lynn's notification list (signup site will be provided).

---
Package C
Includes Package A, Package B
and 30 minute Private Session with Lynn
I call this "Take a Dive into Health" because that is exactly what happens. When I work with people I literally dive into the many systems of the body: Nervous, Endocrine, Circulatory, Muscular & Connective Tissue, Organs, Digestive, Lymphatic, Immune, Reproductive, Respiratory, Urinary, Skeletal & Interaugmentary. For most clients it is as if I was literally shrunk to whatever size I need to be to pass through that part of the body. The body talks to me the entire time showing me problem areas and whatever is required to do to change it- whether it be frequency baths, adding alkalinity to change pH, dissipating growths, activating organs and cells, and much more!. All of this using the consciousness of YOUR body! Some of the most common ailments I have worked on include things like: candida or yeast over-growth; spinal adjustments; cleaning out plaque and more from arteries and veins; tuning the endocrine system to alleviate thyroid problems, change menstrual cycles or menopause issues and prostate problems; detoxing the body including heavy metals, chemicals & parasites; immune system boost and clean-out; inflammation reduction; soothing symptoms of IBS Colitis, Crohn's and other digestive issues; and much more!!! I even work on animals! Would you like to Take a Dive into Health?

---
Package D
Includes Package A, Package B
and 3-pack of 30 minute Private Sessions with Lynn
Do you have parents, siblings, a spouse, or a child who you know also really need this energy work? Or do you just know you are going to need multiple sessions because of the magnitude of health issues you are challenged with? With this special package you get three 30 minute sessions with Lynn to be used by you or to anyone you want to gift them to. You'll also get one set of the 13 mp3s in the package A, and the group calls in Package B (remember you can also invite them to the group calls). This option gives you a discounted price on your 2nd and 3rd sessions, so take advantage if you know you are going to want them!

---
---
---
About Lynn Waldrop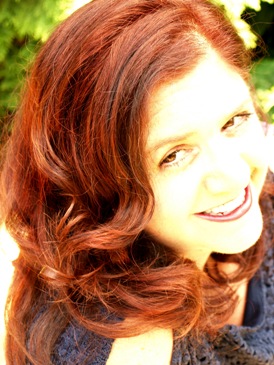 As a Medical Intuitive, she is known as "The Body Channel" and energetically dives into the each of the body systems of her client (such as the nervous system, organ systems…). The body talks to her showing her areas of "dis-ease" AND the means to change it while she is in there! Lynn is the Creator of "The Body Channel", a Certified Color Therapy & Tuning Fork Master, Reiki Master & Certified Access Consciousness Facilitator. Lynn empowers her clients to create and generate change in their own life & body – life is like Play Doh, if you don't like what you have created, laugh at it, smash it, and create something new!
---
PACKAGE A
13 Health Clearing MP3s
PACKAGE B
Includes Pkg A +
3 Body Channel Live Group Clearing Calls

PACKAGE C
Includes Pkg A, Pkg B and a 30-minute Private Session with Lynn
PACKAGE D
Includes Pkg A, Pkg B, and 3x Private Sessions with Lynn
TOTAL VALUE OF PACKAGE:
$2395
FROM LOVE MYSELF LOVE MY LIFE
OFFER:
$597
---
DISCLAIMER:
The information on this site is not intended or implied to be a substitute for professional medical advice, diagnosis or treatment. All content, including text, graphics, images and information, contained on or available through this web site is for general information purposes only. Please see a medical professional if you need help with depression, illness, or have any concerns whatsoever.